Full-duplex full-duplex connection for real-time external directing and remote control of SONICA direct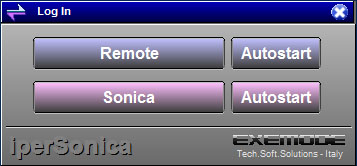 It is installed on the On Air computer and on a PC for direct outdoor use.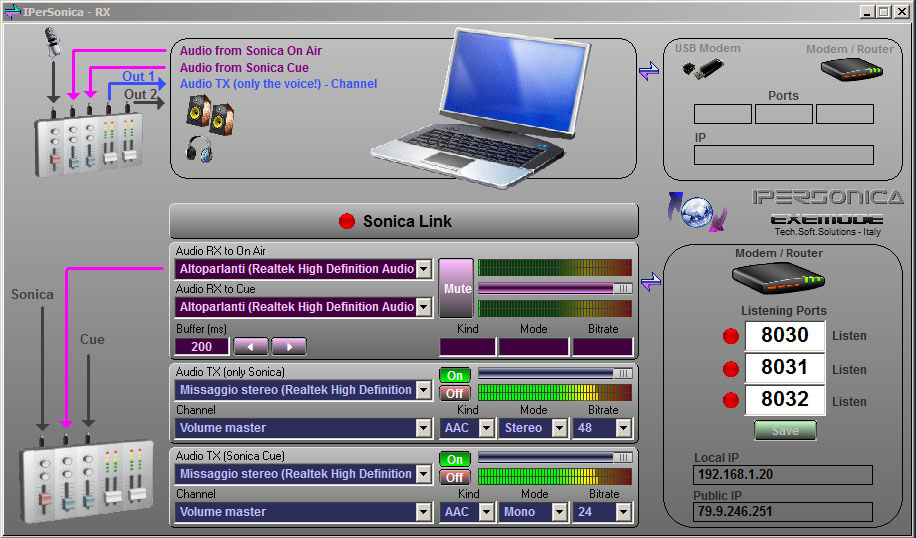 The photo above shows the program screen on the broadcast PC.
You must configure the sound cards to indicate where to receive the external audio and from which to pick up the audio to be sent to the remote PC.
You can send both the sound that is broadcast and the pre-listening.
The mixer and other device images help you in the configuration phase.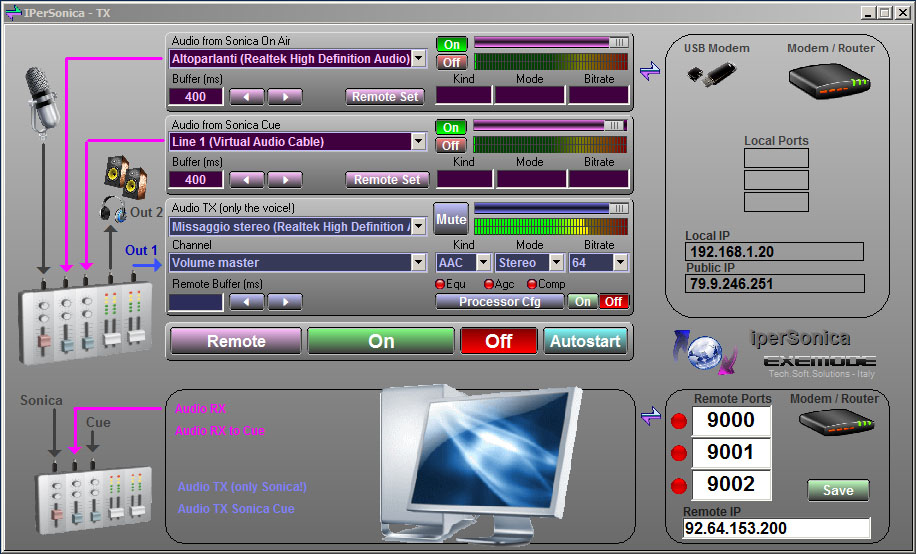 The photo above shows the screen on the remote PC.
You have to configure the sound cards where you want to receive the SONICA sound track sound and the sound that is streaming.
The program requires 3 ports to be configured both here and on the On Air PC. Doors are also open on the router.

The photo above shows the remote control.
There is the Playlist, what is going on and the CLOCK time schedule list.
Pressing the On Air button is aired live; If the Solo button is set, the direction will stop if the Mix button is pressed, the music will be automatically lowered.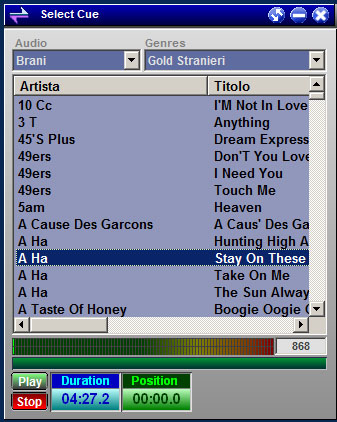 On the Select Cue button, select and pre-listen and place the audio in the playlist as you normally do on SONICA on On Air.

Above the Jingle Palette that reproduces exactly that of SONICA's broadcast.

IPERSONICA also comes with an audio processor.