MEMO24 – No stop recorder via Line in or streaming Radio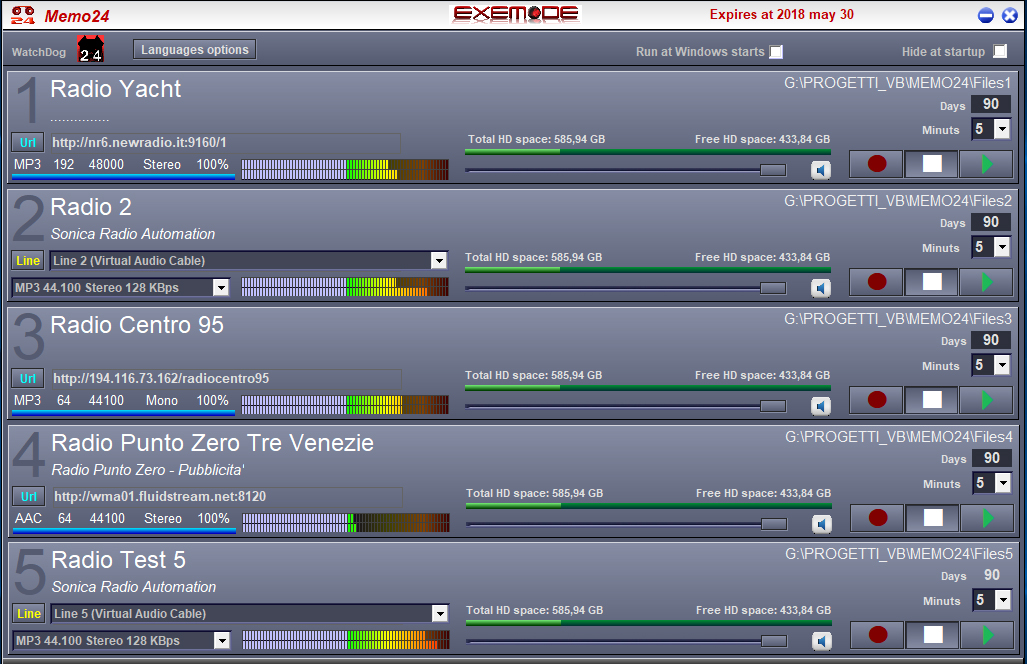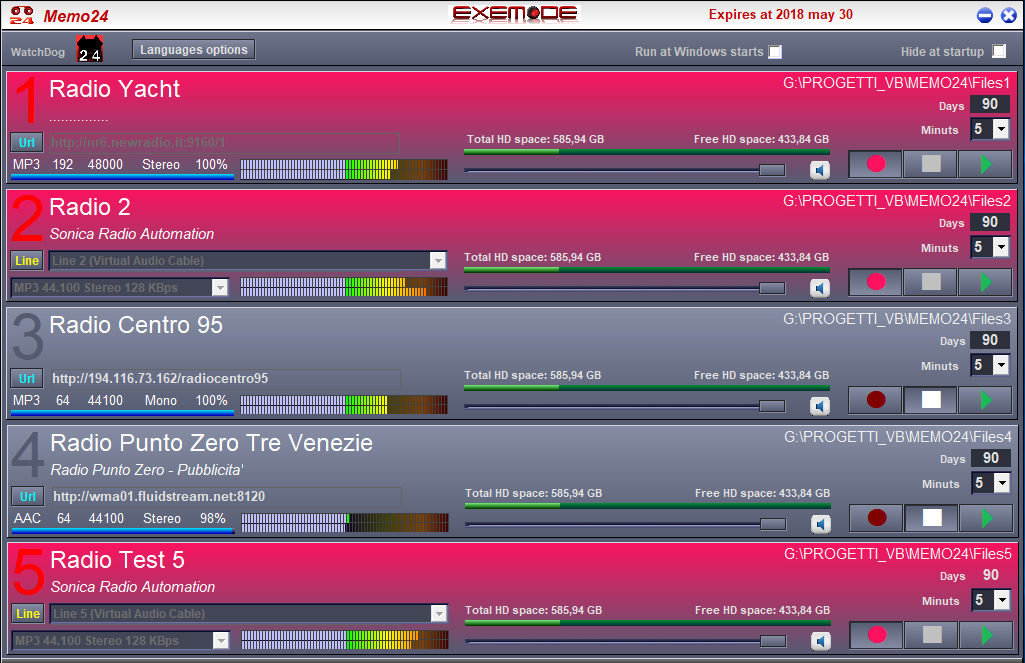 Record 5-minute, 60-minute consecutive audio file for 5 audio sources or 5 streaming Radio, simultaneously.
File splitting is useful, for example, to open them with an editor; In fact it would be unthinkable to edit a very large file, and then for a security so as to avoid, in the event of a failure, the loss of the entire recording.
Unlimited and configurable recording time. You can also record more than 90 classic days.
During execution, the program can be reduced to icon, icon you will find in the System Tray, or in the Windows Status Bar next to the clock.
Taking and packing of a single file of the period of interest set at the hundredth of a second with pre-listening.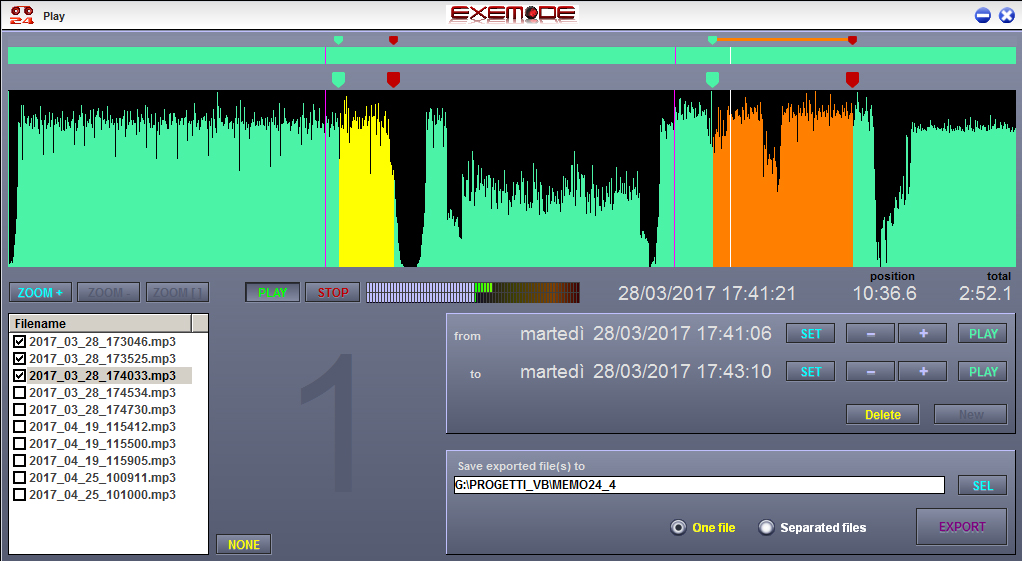 Mixing and EXPORT can be performed while MEMO24 registers; Just select the recorded files and they will be displayed graphically all together, but subdivided by a vertical fuchsia line.
You can select multiple audio parts to make one file or save them individually.
Below is the start and end date and time of the audio portions.